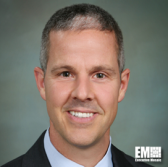 AT&T and the International Association of Fire Fighters have formed an alliance to inform paramedics and firefighters about the FirstNet national public safety broadband network and its role in facilitating communications during emergency response efforts.
The alliance will seek feedback from IAFF on how FirstNet could help meet the needs of first responders and other public safety personnel as well as encourage information sharing, AT&T said Tuesday.
Chris Sambar, senior vice president for FirstNet program at AT&T, said public safety users need to know the availability of FirstNet and the network's capabilities.
"The opportunity to collaborate with the IAFF to drive this critical education forward will go a long way in helping fire fighters and paramedics get the modern communications they need," Sambar added.
FirstNet is a public-private partnership between AT&T and the First Responder Network Authority.