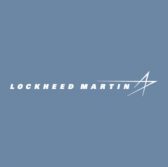 TYSONS CORNER, VA, May 8, 2019 "" Lockheed Martin (NYSE: LMT) hired former NASA acting administrator Robert Lightfoot to serve as vice president of strategy and business development for the space sector beginning Monday, GovCon Wire reported April 30.
Lightfoot, a past Wash100 awardee, joins four other recent business development executive appointments at the company and will be responsible for Lockheed Martin Space's strategic planning, business strategy and advanced technology concepts, Lockheed said April 29.
"Robert's insights and expertise will be crucial to the continued transformation of our space portfolio as we embrace new technologies and new business models," said Rick Ambrose, executive VP of Lockheed Martin Space and a 2019 Wash100 awardee.
About Executive Mosaic: Founded in 2002, Executive Mosaic is a leadership organization and media company. Executive Mosaic offers highly coveted executive events, breaking business news on the Government Contracting industry, and robust and reliable content through seven influential websites and four consequential E-newswires. Headquarters are located in Tysons Corner, VA. www.executivemosaic.com