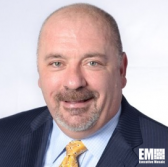 Don Shanks, former senior capture executive at ASRC Federal, has joined technology services contractor NTT Data as a senior director, FedHealthIT reported Wednesday.
He brings more than 19 years of experience in developing and implementing strategies intended to address client requirements, identify competitor advantage, establish price-to-win and manage resource requirements.
Shanks previously led a federal team at Optum and provided training for capture pursuits that focused on government healthcare programs. Before that, he was director of capture management at Serco Inc. and helped the company compete for opportunities across the Army and Air Force in the information technology, communications and defense areas.
He also held engineering positions at SoBran, SI International and Matcom.