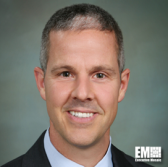 AT&T and Mutualink have entered into an agreement to facilitate communications interoperability for first responders and other public safety personnel.
AT&T said Thursday it will add Mutualink's Interoperable Response and Preparedness Platform to the FirstNet public safety broadband network under the partnership to help users accelerate sharing of data, voice and video across systems.
"As apps and mobile data increasingly become critical components of the public safety response, we want to help make sure the flow of information that FirstNet provides remains seamless. Our agreement with Mutualink aims to do just that, taking the interoperability that FirstNet provides to the next level," said Chris Sambar, senior vice president for FirstNet program at AT&T.
FirstNet is a public-private partnership between AT&T and the First Responder Network Authority.