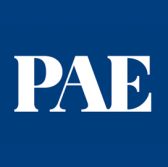 TYSONS CORNER, VA, February 25, 2019 "" PAE has tapped James Benton, former deputy chief information officer at the company, to officially take the role of CIO six months after he was appointed interim CIO in August 2018, GovCon Wire reported Tuesday.
The company said Feb. 18 Benton, who was hired in 2015 as chief information security officer, will be in charge of the day-to-day operations of its cybersecurity, global service desk and information technology field services functions.
"He has an extensive technology background in the federal market space, and broad inside experience with the federal government, which makes him well-suited to provide IT strategies to shape our company for the future," added John Heller, CEO of PAE and a 2019 Wash100 awardee.
About Executive Mosaic: Founded in 2002, Executive Mosaic is a leadership organization and media company. Executive Mosaic offers highly coveted executive events, breaking business news on the Government Contracting industry, and robust and reliable content through seven influential websites and four consequential E-newswires. Headquarters are located in Tysons Corner, VA. www.executivemosaic.com