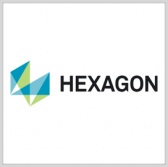 TYSONS CORNER, VA, February 26, 2019 "" Hexagon US Federal has hired a former CACI International (NYSE: CACI) information technology and consulting executive to lead its safety and infrastructure business unit as senior vice president, GovCon Wire reported Wednesday.
Emma Rich, who most recently led CACI's IT and consulting programs for defense and intelligence agencies, will work to help Hexagon expand its market presence in the areas of federal public safety and lifecycle services, the latter company said Feb. 19.
"Her leadership and unique skill set have proven successful throughout her career, and we are very pleased to welcome her to the Hexagon team," said Tammer Olibah, CEO of Hexagon US Federal.
About Executive Mosaic: Founded in 2002, Executive Mosaic is a leadership organization and media company. Executive Mosaic offers highly coveted executive events, breaking business news on the Government Contracting industry, and robust and reliable content through seven influential websites and four consequential E-newswires. Headquarters are located in Tysons Corner, VA. www.executivemosaic.com