Recently, ExecutiveBiz spoke with Rob Sherry, the senior director of federal healthcare for VMware regarding the greatest challenges facing the company and potential future initiatives to make the process easier for their customers.
"When you have built and are part of a successful team, that's something you take with you throughout your career and the relationships that come from that. It's been meaningful for me."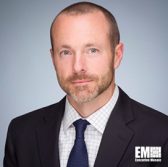 ExecutiveBiz: After more than a decade in federal healthcare, how has your experience prepared you for your role with VMware and can you share some career highlights?
"VMware has been a fantastic company to work for over the last year. We have a strong belief that technology changes the world for the better and we're bringing compelling solutions to our customers. My role is developing a healthy team culture focused on understanding our customers in the federal space. I'm fortunate to have a team that views ourselves as students of our agencies."
My experience working at two very well-regarded systems integrator over the last eight years provided unique opportunities to understand, participate in, and contribute to hugely important programs within Fed Health. One of the things that SI's do well is understand the mission of the agencies that they serve. I am taking the agency understanding focus that is crucial for successful SI's and applying to VMware at a time when more is being asked of technology companies with cloud and COTS, to solve mission challenges. This has been great preparation for working at VMware.
Highlights that come to mind are working to build teams who care deeply about the work that they do and working with a customers on executing a new program or executing a program that will transform a company. There has been really phenomenal work that was developed and created by the Fed Health customers; people like Brad Houston within the VBA that greatly reduced the VA's Disability Claims Backlog or the work that Denise Kitts and the Veterans Experience Office are doing to improve the Veteran experience with the services they receive.  Being in at the onset of a program like the VA's Document Conversion Program, VA VOICE, and Vet 360 is tremendously exciting for its potential to make a huge difference, as is partnering with the government on a program that will transform a company like the VA's data center contract did with Systems Made Simple. These highlights reflect the great work that others created, and I am fortunate to learn from them and take the lessons from those to VMware.
ExecutiveBiz: How will VMware drive value and make an impact in the IT federal market over the next year?
"We fundamentally believe that software is a crucial enabler for transformation. Virtually all of our customers are focusing on IT modernization. That's driving user experience and increasing the speed at which new capabilities are delivered while dramatically reducing costs. These business drivers require new capabilities and VMware does a great job supporting our customers as they continue to drive modernization.
One example of this is that we are partnering with customers to accelerate cloud adoption. We play a critical role in bridging the on-premise world with expanding into public clouds.  Specifically, we are taking the next steps to put applications in production and in the cloud using many of the same operational best practices that customers use today. We also think that huge initiatives such as EHRM and MHS Genesis require new ways of thinking on core infrastructure areas such as networking performance. These more modern approaches not only will enable the applications to run smoothly, but also make great progress in related areas such as securing medical devices.
ExecutiveBiz: What are the greatest challenges facing your clients who are working to modernize in support of Federal Health initiatives?
"If you break it down into three different components, it would be the people, the process and technology. On the people side, it's really a challenge for our customers to keep up with technology and that requires some major organizational changes. Traditional IT silos are giving way to concepts such as DevOps and platform approaches to IT delivery. Application teams are driving public cloud adoption; this is a major shift that we are seeing our Fed Health customers adapting to.
The largest transformational programs have to be the electronic health record and that's going to require huge process changes for hundreds of thousands of system users. In this case, the technology is there, but it using the technology as intended that will force changes to the process which is the most challenging part. This will be a vast change management function that will be felt throughout the VA, MHS, and DHA.
On the technology front, many of the associated IT systems for not only the EHR programs, but for any of the enterprise applications, have been in place for decades. How you access the data from these legacy systems without impacting current operations is an incredible challenge."
ExecutiveBiz: What new platforms and services will VMware introduce over the next 12-24 months?
"In November, we announced the VMware cloud on Amazon Web Services. There's been a lot of excitement from our customer base and partners. I think the excitement is centered around our customers having the ability to migrate and manage workloads within the AWS, GovCloud and workflows would be within their own data center. That's a major advantage to our federal customers moving applications to the cloud.
DevOps and Platform as a Service is becoming more and more prevalent and we continue to improve our offering in that space; which is a jointly engineered solution with Pivotal and Google.
Finally, our customers are telling us that Medical Device Security is a big priority and we have been very active in our R&D teams to develop solutions that address Medical Device Security. These are all areas where we have existing capabilities that will continue to get refined over the next 12-24 months.
 ###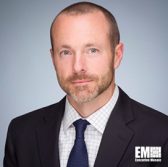 Prior to joining VMware, Rob Sherry served in a number of leadership roles for Halfaker and Associates, Systems Made Simple, and GTSI