Recently, ExecutiveBiz spoke with Mark Sopp, the Chief Financial Officer of KBR, Inc. regarding the challenges of leadership, the government services industry and the company"™s future in the space business.
"I think one of the greatest impacts we can have as leaders is organizing the business structurally, process-wise, incentive-wise and culture-wise to achieve revenue synergies and grow the business through teamwork."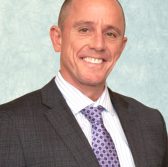 ExecutiveBiz: After 20 years as a financial leader, what are some of the most effective strategies you"™ve seen that yield results and make an impact in the market?

"In the federal marketplace, the U.S. government is the customer we typically talk about, yet the government has so many customers within it that value different capabilities and buy in different ways. I think the most important thing when building companies that can significantly impact the market is to build a culture and operational mechanics where employees naturally and frequently form teams across the enterprise to bring out the full capabilities of the company to the different subsets of the market.
For companies like KBR, what really matters is leveraging legacy and acquired businesses to go after opportunities that were not available to either of those two pieces before. I think the greatest impact we can have as leaders is organizing the business structurally, process-wise, incentive-wise and culture-wise to achieve these incremental "revenue synergies".  The synergies generate accelerated growth which is not only good for business results but it really bonds employees together which raises overall engagement and morale considerably."
ExecutiveBiz: What are some of the greatest challenges you"™re facing as the CFO of KBR?
As a CFO, you have to find success across competing dynamics. You have to achieve growth, strong profitability and  convert those profits to  cash flows quickly.  Sometimes these conflict. To do all of them well requires enormous team work and coordination.  This requires high levels of direct engagement with leaders and employees across all areas of the business.  You need to listen, educate, motivate, and congratulate. It"™s a team sport.  And then there"™s more conflict "" all of this is hard work yet there is increasingly more value being placed on work-life balance, so there may not be as much time to accomplish all of this as before.  Leaders need to achieve this spectrum of accomplishment by developing processes and tools that don"™t require people to work 16 hours a day.
KRB has a very sizable government services business "" almost $4 billion in annual revenues. A third of our government business is from non-U.S. customers. It is truly a global business which brings diversification of revenue sources and diversity of cultures as well.  This aspect brings new challenges and also significant benefits. In addition, we have a rich tradition in serving energy and chemicals clients in our commercial engineering and technology solutions businesses. That business has helped deliver some of the most complex and challenging energy projects in the world. This adds another layer of dimension to the role, and it"™s a tremendous learning experience. It"™s a great challenge to understand the different dynamics and industries as a CFO, but there are also great advantages, particularly in the amazing people I get to work with around the world."
ExecutiveBiz: What do the next 12-24 months look like for KBR? What are the biggest initiatives impacting the industry?
"We"™re a government services business that continues to grow. In fact, I believe we are posting the fastest growth rate in the industry right now. We had organic double digit growth in every quarter this year. The government services business has been doing well for the last couple of years, while we see our energy engineering business turning the corner after some pretty tough recent years. We are now seeing signs of increasing demand in a lot of areas in that market. Over the next 12 to 24 months, we"™re expecting to benefit from our long-established leadership position in that market.  When this restored growth is coupled with the steady-eddy performance of our government services businesses, you can see why we say "our future is bright".
One area we are particularly excited about is our space business. We believe the government"™s renewed interest in human space exploration and the convergence of military, civilian and commercial space capabilities from a national security perspective is real. We have positioned our business to be a thought leader and contracting leader in that area. Our strong presence in NASA will also help bring all the components together for the next phase of technology that is that we expect to be deployed into space within the next several years."
###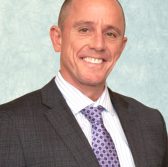 Prior to joining KBR, Mark Sopp served as the CFO and EVP for Leidos Holdings, one of the largest publicly traded government contractors in the U.S. Prior to that Mr. Sopp was CFO of Science Applications International Corporation (SAIC), leading their IPO in 2006 and their separation into Leidos and new SAIC in 2013. Sopp also served in various executive roles with the Titan Corporation and Taylor Made Golf Company earlier in his career.