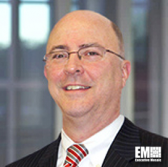 TYSONS CORNER, VA, February 13, 2019 "" Michael Niggel, CEO of Advanced Concepts and Technologies International, has entered into his second year as a member of the Professional Services Council's board of directors, GovCon Wire reported Feb. 4.
The company said Niggel, who holds a three-year term, will work alongside new and continuing PSC leaders for 2019 who were elected during the trade association's annual membership meeting in December.
"It is my pleasure and privilege to serve on the leadership for this outstanding industry organization," said Niggel.
About Executive Mosaic: Founded in 2002, Executive Mosaic is a leadership organization and media company. Executive Mosaic offers highly coveted executive events, breaking business news on the Government Contracting industry, and robust and reliable content through seven influential websites and four consequential E-newswires. Headquarters are located in Tysons Corner, VA. www.executivemosaic.com