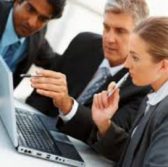 The Small Business Administration is working with industry partners to help women-owned companies pursue contracts in the federal government, Federal News Network reported Wednesday.
SBA partnered with the Women Impacting Public Policy group and American Express to continue the ChallengeHER program that offers female small business owners a crash-course to learn about government procurement processes.
ChallengeHER has educated more than 14K women on federal contracting principles over the past five years, the report noted.
"We really agreed this would be a way to combine our efforts, combine our resolve to affect positively the contracting opportunities for women business owners," said Antonio Doss, director of SBA's Washington, D.C. metro area district.
Dodd added the program continues as women-owned businesses are still not participating in government contracting "at the level that we thought was possible."
In 2017, such vendors covered only 5 percent of the government's total $100B spending for small business contracts.