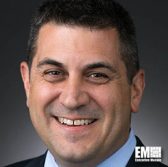 Todd Probert, vice president of mission support and modernization at Raytheon, told C4ISRNET that one of the trends he expects to see in 2019 is the Department of Defense"™s move to accelerate the acquisition of weapons systems through commercial software development model.
"I see 2019 as the point when the DoD really starts moving away from buying proprietary, stove-piped, closed hardware systems and instead looks to the commercial software world as a model for how we develop and integrate weapon systems," he told the publication.
He believes "commercial-style software development" would help the government quickly develop cyber-resilient and open systems within months or weeks.
"The pace of technology is moving faster than ever before, especially in the software world," Probert noted.
"We need to accept that and move with it if we want to stay ahead."