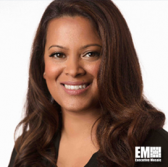 A new analysis by health care company Premier found that U.S. hospitals incur approximately $11.3B in total annual costs associated with patients who experienced opioid overdoses, constituting 1 percent of all hospital spending.
Premier performed the opioid overdose analysis in October using a year"™s worth of data from 647 health facilities and found that hospital costs were concentrated among 100K patients with about 430K total visits to inpatient facilities and emergency departments, the company said Thursday.
"This analysis shows that on top of losing family members and friends to this epidemic, it"™s costing consumers and taxpayers, as well as hospitals," said Roshni Ghosh, a vice president and chief medical information officer at Premier.
"There is an urgent need to provide health systems and emergency caregivers with frontline solutions that they can use to stem the tide of opioid addiction in our communities," she added.
The study showed that 66 percent of patients were on federal Medicaid and Medicare programs, 16 percent were covered by commercial insurers, 3 percent were on workers"™ compensation and other programs and 14 percent were uninsured.
Providing health care for overdose patients in ED settings totaled over $632M in hospital costs, according to the analysis.
Premier also found that about 53 percent of patients were treated and admitted to hospitals and 40 percent of those had organ failure.