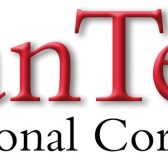 ManTech announced that it has provided 15 years of support for the U.S. military's Vehicle Engineering Maintenance and Operations program.
The Fairfax, Va.-based defense firm said Thursday it has worked for the VEMOS effort, particularly in support of the military's Mine Resistant Ambush Protected vehicles, Route Clearance Vehicles and related counter-mine and counter-improvised explosive device systems.
The company noted that its maintenance team has performed inspection, repair and welding services on the field to support counter-mine systems, MRAPs and RCVs in over 70 locations around the world.
ManTech has also deployed its LogMASTRE database to process military inventory, maintenance and logistics information such as parts consumption, fleet status, work orders, transportation and configuration data.
The firm has trained over 14K personnel comprising contractors, allies and military representatives on MRAP Operator and Field Level Maintenance since 2003.