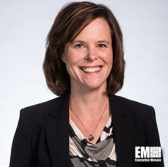 A General Dynamics business unit will provide engineering services to a joint electronic warfare effects laboratory operated by the U.S. Navy's Naval Air Warfare Center Weapons Division under a potential $40M task order.
General Dynamics Information Technology will support electronic, cyber and information warfare programs, information operations and foreign military sales requirements, the company said Friday.
Leigh Palmer, senior vice president of GDIT's defense division, said the group offered technical services, qualified staff and corporate experience required to carry out the order.
Palmer added the award extends the company's role as a key contractor for NAWCWD.
Army Contracting Command issued the order to CSRA, which General Dynamics acquired last year, through the Responsive Strategic Sourcing for Services contract.