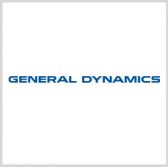 Four firms have submitted proposals to address the U.S. Army and U.S. Marine Cops' intent to further apply autonomy and robotics to warfighting, Army Times reported Wednesday.
General Dynamics proposed its Multi-Utility Tactical Transport or MUTT eight-wheeler, which uses a flatbed configuration, while Polaris is pitching its MRZR X, a four-wheeled vehicle designed for all types of terrain.
Meanwhile, HDT Global's Hunter Wheeled Offload Logistics Follower, or Hunter WOLF, uses morphed tire traction for its six wheels.
Lastly, Howe and Howe Technologies is pitching its RS2-H1, a tracked autonomous vehicle.
The military requires an autonomous vehicle designed to accommodate 1K pounds of cargo and traverse 60 miles in 72 hours.
The vehicle must also have the capacity to charge at a 3-kilowatt rate while static and at a 1 kilowatt while in motion.
The two service branches will test the proposed vehicles throughout the year and select the winning firm by 2020.