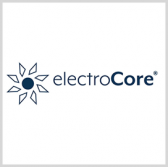 ElectroCore, a provider of bioelectronic medicine, has received a five-year contract to distribute a hand-held medical therapy product across the Department of Veterans Affairs, Department of Defense, Bureau of Prisons, Indian Health Services and Public Health Services.
The company said Wednesday it will provide its gammaCore technology to more than 21M patients under a federal supply schedule contract.
The portable tool is designed to reduce pain and modulate neurotransmitters to prevent cases of migraine and cluster headache.
"With the FSS contract, we will deepen our commitment to the underserved patient population diagnosed with migraine or cluster headache," said Frank Amato, CEO at electroCore.
GammaCore was also approved for use by the Food and Drug Administration.