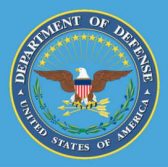 The Department of Defense has issued a request for information on potential contractors that could apply agile development methods to manage a new information technology system built to facilitate the background investigation process, Bloomberg Government reported Friday.
The RFI comes as the Defense Security Service prepares to assume responsibilities over the security clearance process from the Office of Personnel Management as part of the administration's restructuring initiative.
DoD looks for contractors that could help scale and oversee new IT platforms for the National Background Investigation System through agile development tools and techniques, according to the report.
Other capabilities sought include training and other support services for government end users; cybersecurity assistance to protect personal information; quality assurance and risk management support.
Responses to the RFI are due Jan. 18, according to the report.