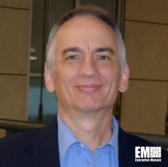 Brian Piedfort, vice president of business development at consortium management firm Advanced Technology International, has said using other transaction authorities can offer federal agencies the speed and flexibility to procure new technology platforms.
He wrote in a commentary posted Friday on Federal News Network that OTAs work to accelerate the procurement process due to less restrictions compared with programs that must adhere to the Federal Acquisition Regulations.
Piedfort added such authority allows an agency to partner with an external organization in research and development projects.
"Agencies can solicit input on solicitations from industry, nonprofit and academic experts through a consortium of industry members that has been created to support the sponsoring agency"™s mission and bottom line," he noted.
The Department of Defense used OTAs in approximately $2B of its $88.3B total R&D investments during 2017. The rapid acquisition process supported prototyping and testing of armament systems, space technologies, tactical equipment and information warfare tools.