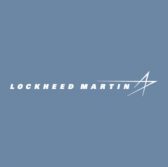 Brent Upson, director of ISR systems at Lockheed Martin, has said the company will continue to invest in "transformational" technology platforms in a push to help military clients perform multidomain warfare missions.
"We recognize that our customers require methods that will enable them to operate seamlessly and simultaneously across domains," Upson told C4ISRNET in an interview published Wednesday.
He noted the Department of Defense is likely to increase its utilization of command, control, communications, computer, intelligence, surveillance and reconnaissance systems in coordinated threat response efforts.
Upson added he believes the military needs new C4ISR technologies that will work to help troops conduct complex missions on a shorter timeline.
Lockheed plans to invest in machine-to-machine communication, artificial intelligence, algorithmic warfare and modeling and simulation platforms.
These technologies would help increase coordination between personnel and machines, facilitate information sharing and accelerate the decision-making process in multidomain operations, Upson said.