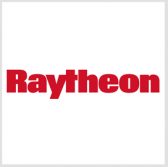 The U.S. Army has awarded Raytheon a four-year, $51.9M contract to supply air defense radars designed to help soldiers counter aircraft and cruise missile threats.
The company will provide 50 Enhanced Sentinel A3 radars along with associated spares to the military service, the Department of Defense said Friday.
Contract work will take place in Fullerton, Calif., through Dec. 30, 2022.
Army Contracting Command received one bid for the firm-fixed-price contract and obligated the full contract amount from the service branch's fiscal 2018 "other" procurement funds.