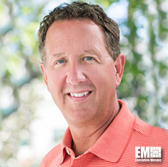 Ken Peterman, president of Viasat's government services business, has said satellite operators have implemented measures to manage cybersecurity of their systems, Via Satellite reported Tuesday.
"We understand that no satellite operator in the industry is immune to new and emerging cyber threats, but we are taking key steps to ensure the end user remains protected," Peterman told the publication.
He urged industry to develop technology platforms that go above and beyond the current standards and defend against cyber attacks.
Carlsbad, Calif.-based Viasat uses a holistic approach to help government and commercial customers secure networks, as well as to mitigate the potential effects of a security incident, according to Peterman.
"There are always proprietary aspects of what we can and cannot share, but sharing threat intelligence between both government and industry stakeholders is critical for our ability to 'battle with — and defend against — advanced persistence threats (APT) and other actors that pose a security risk to our users," he added.