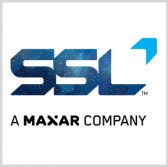 SSLÂ demonstrated its solar electric propulsion system on two communications satellites that were launched into geostationary orbit this year.
The Maxar Technologies subsidiary said Wednesday SPT-140 is an updated version of the SPT-100 electric thruster that has supported 34 missions and logged more than 100K firing hours.
SPT-140Â is designed to use the Power Processing Unit 140Â and multiple gimbaled Hall effect thrusters to generate electric power of up to 8 kilowatts.
Dario Zamarian, group president of SSL said the company aims to drive forward industry's electric propulsion technologies designed for government and commercial missions to space.
NASA awarded SSL in August a contract to further develop a 6kW dual-mode electric propulsion engine as part of the space agency's Tipping Point program.
The company will also provide a solar electric chassis to help NASA send a probe to the metal-based asteroid Psyche  and noted it will use SPT-140 to power four commercial satellites.