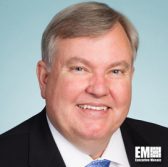 Maxar Technologies' SSL business has built the robotic arm that currently aids NASA's InSight probe in a mission to study Mars' deep interior.
The Instrument Deployment Arm is designed to place lander instruments, including a seismometer, onto the Martian surface, SSL said Monday.
Richard White, president of SSL's government systems business, said the company is committed to building space systems designed to help people understand the universe and delighted that the robotic technology is beginning operations.
The Lockheed Martin-built spacecraft landed Nov. 26 on the red plant and will aim to collect seismic, rotational and thermal measurements there.
SSL built the other four robotic arms NASA previously used to explore Mars with the Curiosity, Phoenix, Spirit and Opportunity rovers. The space technology maker currently builds the Sample Handling Assembly robotic arm for the space agency's Mars 2020 rover.