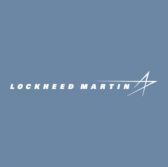 Lockheed Martin aims to deliver a long-range discrimination radar for installation at Clear Air Force Station in Alaska by 2020 under a contract with the Missile Defense Agency, Defense News reported Sunday.
The LRDR system is currently under development at a company facility in Moorestown, N.J., and designed to operate with ground-based interceptors built to counter ballistic missile threats.
MDA awarded the company a potential $784M contract in 2015 to help the agency build, test and deploy the radar.
A scaled version of the system tracked a satellite with its integrated hardware and software during a test that occurred in October.
"One of the unique things about this radar is the high availability," Chandra Marshall, the LRDR program director at Lockheed, told Defense News.
"Unlike some radars in the field today, you can actually maintain the radar while it"™s operating. You don"™t have to interrupt the mission to maintain it," Marshall added.
Lockheed also competes with Northrop Grumman and Raytheon for a potential $4.1B contract to build another homeland defense radar in Hawaii.