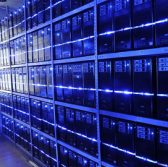 The FBI has announced plans to issue on Jan. 11 the draft solicitation for a potential $5B recompete blanket purchase agreement for information technology products and services, Nextgov reported Tuesday.
A FedBizOpps notice published Monday says the bureau plans to award 15 to 22 positions for each of the six tracks of the Information Technology Supplies and Support Services BPA, which will be executed through the General Schedule Administration"™s IT Schedule 70 vehicle.
Those tracks are end-user; business application; delivery; platform; emerging; and infrastructure services, according to the notice.
Each of the tracks will include five to seven small businesses and 10 to 15 large companies.
The bureau intends to accept questions on the draft request for proposals by Jan. 18 and release the final solicitation for the ITSSS BPA by Feb. 1, according to the report.