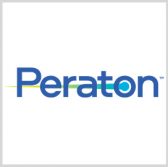 Peraton has secured a potential five-year, $65.6M order from the U.S. Air Force to provide programmatic, engineering and technical support for a cross-domain information platform.
Tasks include research, requirements analysis and definition, systems and software integration, interoperability testing, configuration management, lab-based security evaluation and other support services for Xdomain technology, the Department of Defense said Friday.
The Air Force Research Laboratory received one bid for the order and will initially obligate $250K in research, development, test and evaluation funds and $72.6K in operations and maintenance funds for fiscal year 2019 at the time of award.
Work will take place in Herndon, Va., and Rome, N.Y., through Dec. 15, 2023.
Peraton and AFRL jointly developed the X-domain Agile Rules-Based Information Transfer Orchestrator, a cross-domain platform designed to ensure that security of data sharing and collaboration across agencies.
X-ARBITOR is slated for launch in 2019.