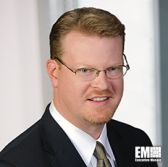 Peraton has joined the Washington, D.C-based Satellite Industry Association, which aims to promote the use of commercial satellite technology in global missions.
David Myers, president of Peraton's communications sector, said in a statement released Wednesday the company seeks to engage with industry leaders in efforts to support applications of satellite platforms to national security and information infrastructure operations.
The Herndon, Va.-based government contractor added two commercial satellite teleports and four metropolitan areas to its global communications network in October.
Peraton also intends to update and expand its terrestrial core network designed to support connectivity services worldwide.
The company's communications business offers connectivity, communications and networking services to the defense, intelligence and critical infrastructure markets.