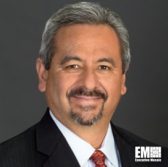 A General Dynamics business unit and NASA have completed a laboratory assessment of new ground infrastructure systems designed to help the agency manage a constellation of tracking and data relay satellites.
General Dynamics Mission Systems supported the final system acceptance test at a facility in Scottsdale, Ariz., as part of the Space Network Ground Segment Sustainment project, the company said Tuesday.
The network is built to facilitate communications between ground facilities and more than 40 space missions that include the International Space Station and the Hubble Space Telescope.
Manny Mora, a vice president and general manager of GDMS, said the team has evaluated more than 430 system-level requirements through the project.
"The next chapter in the SGSS story is to continue end-to-end system testing, while training operators and maintenance teams on the new system," Mora added.
General Dynamics expects the network's digital ground system to enter the initial operational readiness review phase in 2019.
NASA will conduct an upcoming test and evaluation at the White Sands Complex in New Mexico. The project is part of the agency's Space Communication and Navigation program.