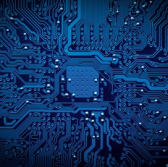 Lockheed Martin and Universal Synaptics have partnered to leverage an automated testing platform in efforts to help the Department of Defense address intermittence in electronics used on military aircraft, ground vehicles and ships.
Both companies agreed to utilize Universal Synaptic's Intermittent Fault Detection tool to identify fault anomalies in multidomain platform electronics and wiring harnesses, Lockheed said Monday.
The partnership intends for the technology to detect electronic or wiring problems in various platforms such as F-22, F-16, F-35, F/A-18.
Universal Synaptics President and CEO Ken Anderson said the alliance seeks to align the companies' goals to reduce "no fault found" determinations and increase warfighter readiness through the eradication of intermittent faults.
Lockheed noted that addressing the issue will help DoD reduce sustainment and maintenance costs. The company estimates that random fault anomalies drive the department's $2B spending to maintain platforms.