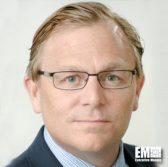 Intelsat and satellite communications services provider COMSAT have partnered to market a broadband connectivity offering to U.S. government aircraft operators and coalition partners.
COMSAT will add the FlexAir managed service to the company's suite of airborne satcom services intended to help military personnel communicate anywhere in the world, Intelsat said Thursday.
"FlexAir was designed with government users in mind," said Skot Butler, president of Intelsat General.
Butler added the offering will work to help troops transmit data when they conduct missions.
The service is intended to leverage the Intelsat's Ku-band and EpicNG satellite fleets to support in-flight communications for government officials, as well as intelligence, surveillance and reconnaissance mission needs.