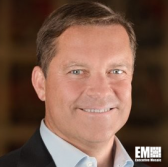 HackerOne has helped the Department of Defense launch the agency's seventh bug bounty program, which aims to find security vulnerabilities in the public-facing websites and services of the U.S. Air Force.
The company said Thursday it provided its hacker-powered security platform for DoD's latest Hack the Air Force event, which also marked the service's third successful bug bounty challenge.
The event gathered hackers from nearly 200 countries and received more than 120 valid vulnerabilities between October and November.
The Air Force then awarded over $130K to nearly 30 hackers who discovered the system issues.
"The U.S. Air Force is the only military organization in the world to leverage the crowdsourced security model three times," said HackerOne CEO Marten Mickos. "We're honored to do our part in protecting government systems, employees and U.S. citizens."
HackerOne helped DoD launch its first bug bounty challenge in 2016 and has since then found more than 5K vulnerabilities across the agency.
The company also provides cybersecurity services to General Motors, Google, Twitter, GitHub, Nintendo, Lufthansa, Panasonic Avionics, Qualcomm, Starbucks, Dropbox, Intel, and the CERT Coordination Center, among other 1.2K other organizations.