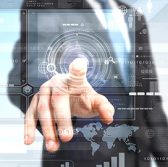 The General Services Administration's Technology Transformation Services has issued a request for information to identify potential sources of email security services.
TTS is eyeing large or small companies that can support the implementation of a Domain-based Message Authentication, Reporting & Conformance system in government platforms, GSA said in a FedBizOpps posted Friday.
Interested vendors can submit responses to the RFI notice through Dec. 8.
The Department of Homeland Security released last year a binding order that mandates federal agencies to establish DMARC policies to secure emails.
TTS shares agency-developed technology platforms and applications with other agencies as part of efforts to transform public service delivery.