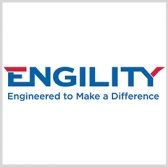 Engility has secured $54M in contracts during the fourth quarter of 2018 to provide systems engineering, analysis and mission support services to the U.S. intelligence community.
The company said Thursday it has invested in data analytics, artificial intelligence and machine learning technologies designed to assist intelligence analysts in their day-to-day responsibilities.
"We are very proud to support our agencies as they continue to meet our country's toughest challenges," said Engility CEO Lynn Dugle, a two-time Wash100 winner.
Dugle noted that company has support IC over the past four decades.
Engility offers a data analytics integration system called MetaSift and an explainable AI platform named Synthetic Analyst.