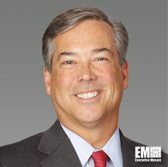 Craig Reed, president of transaction advisory consulting firm Growth Strategy Leaders, has been appointed one of the three senior fellows at the Center for Government Contracting at George Mason University"™s School of Business.
He and the two other senior fellows will research and lead the center"™s programs on GovCon policies and other related issues, the center said Monday.
Reed, a Wash100 recipient, is a 35-year GovCon veteran and currently sits on the board of professional services contractor NT Concepts.
He also held senior leadership roles at Engility, DynCorp International, Northrop Grumman and Lockheed Martin.
James Hasik, an associate professor at the Dwight D. Eisenhower School for National Security and Resource Strategy at the National Defense University; and Jennifer Taylor, a management consultant and policy analyst; were named senior fellows.
Hasik is the author of the "Arms and Innovation: Entrepreneurship and Alliances in the Twenty-First Century Defense Industry" and co-author of "Precision Revolution: GPS and the Future of Aerial Warfighting."
Taylor previously worked at the Section 809 Panel, office of the secretary of defense, Chemonics International, WBB, Deloitte"™s consulting business, Center for Strategic and International Studies and The Clearing Consulting.
The Center for Government Contracting also announced the appointment of eight members to its advisory board. They are:
Brett Lambert, vice president for strategy at Northrop
Chris Taylor, CEO of Govini
Clement Chen, chief strategy officer at Leidos
Jon Barney, a senior managing partner at Korn Ferry
Lindsey Rheaume, an executive vice president at EagleBank
Robert Tillson, a managing partner at Pierce Capital
Steve Irish, VP for federal government at LexisNexis
Timothy Shephard, VP for business development, strategy and operations at Lockheed