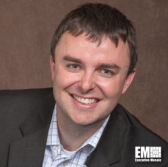 Michael Carter, vice president of the Federal Risk and Authorization Management Program and assurance services at Coalfire, has said Reps. Gerry Connolly (D-Va.) and Mark Meadows (R-N.C.) introduced in July a bill that would propose changes to FedRAMP.
"Overall, the key benefits of the legislation, from our view, include improved efficiency in the process (through the elimination of redundant assessments), funding for the program, defined metrics to aid in improving the program over time, and defining roles for a more efficient and clear process for all involved," Carter wrote in a Federal News Network commentary published Wednesday.
He noted that the proposed FedRAMP Reform Act of 2018 would direct the program management office to develop guidance and implement standardized metrics related to the cost, time and quality of reviews needed for the authorization.
The bill would require the joint authorization board to designate technical representatives for FedRAMP-related tasks, Carter said.
The measure seeks to establish a funding mechanism to help accelerate the marketing process for FedRAMP-authorized cloud service providers and direct agencies to justify why the JAB provisional authority to operate won"™t work for their organizations, Carter wrote.