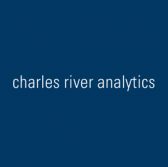 Charles River Analytics has filed a patent application for a tool that works to predict cyber attacks and defend networks from security breaches.
The Cyber Vaccine platform is designed to help users come up with defense measures against potential attacks before they reach data systems and computers, the company said Friday.
Avi Pfeffer, chief scientist at Charles River, said the platform works to establish signatures of malware variants that can be used by organizations to prepare against future attacks.
The company also developed the CyMod modeling platform designed to incorporate intelligent cyber threat actors into simulation environments.