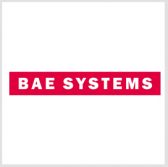 BAE Systems has received a two-year, $78.8M contract from the U.S. Navy to support the maintenance, modernization and repair of the service"™s USS Shoup, an Arleigh Burke-class destroyer.
The San Diego, Calif.-based company will provide facilities and human resources required for the ship"™s fiscal year 2019 Depot Modernization Period Availability, the Department of Defense said Thursday.
The Navy received two offers for the contract through a full and open competition posted on FedBizOpps.
With all options exercised, the firm-fixed-price contract has a cumulative value of $87.6M.
The Navy obligated $59.8M in fiscal 2019 operations and maintenance funding and $19M in other procurement funding at time of award.