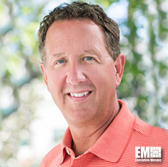 Viasat has received Army Forces Strategic Command authorization to operate a dual-band internet modem on the U.S. military's Wideband Global Satellite Communications network.
ARSTRAT certified the Mobile Broadband Router-4020 platform for military users to connect when they perform airborne missions, Viasat said Tuesday.
Ken Peterman, president of Viasat's government systems business, said that the modem's architecture allows users to roam around networks and generate connectivity adaptive to evolving operations.
The modem is designed to operate with the company's Hybrid Adaptive Network architecture that seeks to facilitate satcom networks such as WGS.
WGS is built to support communications during intelligence, surveillance, reconnaissance and special airlift missions.
Viasat obtained approval from the National Security Agency in August to offer the company's Battlefield Awareness and Targeting System-Dismounted radio to military customers within the "Five Eyes" alliance.