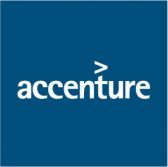 A new report by Accenture shows that many federal agencies still struggle in their efforts to modernize their information technology systems despite the progress they have made as they have yet to adopt new approaches such as cloud computing, digital platforms and agile software development.
The company said Monday the government faces various challenges in aligning technology priorities with its mission objectives.
Federal IT officials said lack of funding and talent, cybersecurity concerns and reliance on legacy IT systems contributed to the challenges to the government's IT modernization efforts.
"While the tools and capabilities they need are now more accessible, they also face familiar constraints around budget and talent that will force prioritization," said Tom Greiner, a senior managing director and technology lead for Accenture's federal services business.
Accenture's report used information from interviews with 200 federal IT executives. The officials also cited failure to collaborate with IT organizations, businesses and operations stakeholders as another factor affecting digital transformation across the government.
"Our research and experience show that success will require government IT executives to increasingly lead cross-agency collaboration and goal sharing," Greiner said. "At the same time, they must reorient IT to focus on both performance and impact, reengineering their environment to become truly agile and take full advantage of accelerating advancements in technology."