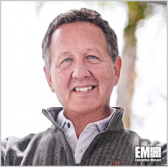 The U.S. Air Force has ordered Viasat to deliver 1K low-rate initial production Mini Crypto embeddable security modules designed for the Defense Department's small form factor platforms.
Viasat is scheduled to deliver initial devices to the service in the third quarter of the company's 2019 fiscal year prior to a full-rate production, the company said Wednesday.
The Mini Cypto devices have been certified by the National Security Agency and are intended to secure tactical information exchanges among communications devices, unmanned systems, sensors and robotics platforms in safe and hostile environments.
Ken Peterman, president of government systems at Viasat, said that Mini Crypto's low size, weight and power aim to allow customers to operate the device for longer periods of time and have smaller payloads.
Mini Crypto is based on the company's PSIAM cryptographic device that can be deployed into handheld communications platforms, high-speed cloud computing, and weaponized and unmanned systems.