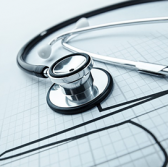 A General Electric business unit and the Department of Veterans Affairs have partnered to test software designed to accelerate the process to create 3D-printed models and prosthetics from hours to minutes for medical use.
GE Healthcare aims to help VA manage the delivery of health care services to the department's nine million patients and expand the use of 3D printing in the medical field through the partnership, the company said Tuesday.
The company will mainly work with VA Puget Sound Health Care System by sharing the software, workstations and input on the use of the technology.
Radiologists at VA's medical facilities in Seattle, San Francisco, Minneapolis, Cleveland and Salt Lake City will use the company"™s AW VolumeShare advanced visualization workstations and 3D printing software in precision medicine initiatives.
The company intends for its AW VolumeShare to help clinicians produce models of normal and pathological anatomy using automation techniques for pre-3D printing preparation and diagnostic processes.