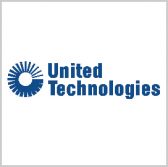 A sensor business under United Technologies Corp."™s aerospace systems unit has introduced a new imaging sensor as part of the U.S. Navy"™s Spectral and Reconnaissance Imagery for Tactical Exploitation program.
The company said Wednesday that its Sensors Unlimited business has delivered four prototypes of the indium gallium arsenide Near Infrared/Shortwave Infrared sensor to the Navy under a three-year, $9.7M contract with the Office of Naval Research.
The InGaAs NIR/SWIR system can autonomously identify targets to support real-time information dissemination and is compatible with the payload size, weight and power envelope of the RQ-21 Blackjack unmanned aircraft system.
The high-resolution sensor is also designed for high-fidelity inspection sensing and continuous monitoring of wide-area activity while retaining temporal and spatial resolutions suitable for dismount detection and tracking.
Michael Daugherty, program manager at UTC Aerospace Systems, said the new offering aims to refine situational awareness and intelligence, reconnaissance and surveillance operations for warfighters.
Other features of the sensor include a focal plane array integrated with a silicon complementary metal oxide semiconductor read-out integrated circuit, an SWIR band with high coverage rate spectral sensing functions and a 5-micron pitch equipped with 16-megapixel photo-detector array.