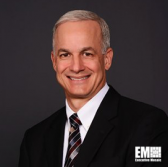 Sparton's DeLeon Springs, Fla.-based design and development group has received a Capability Maturity Model Integration level 3 appraisal for its manufacturing processes.
The rating indicates that the firm's processes are "well-characterized", understood and established, as well as described in a standard manner, Sparton said Tuesday.
The CMMI level 3 designation also acknowledges that the manufacturing and design company's practices have undergone various updates.
Jim Lackemacher, vice president of the engineered components and products segment of Sparton, said the appraisal recognizes the firm's goal of refining its processes to meet the requirements of government contracts for CMMI appraisals.
Ormond Beach, Fla.-based consulting company AgileDigm performed the appraisal of Sparton DLS.
Sparton DLS develops and deploys sonobuoys for the U.S. Navy and is an industry partner in achieving the goals of the Defense Department's Undersea and Ground Warfare Technology roadmaps.