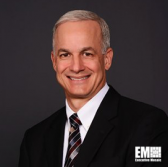 Leidos and Sparton have partnered to develop an acoustic device countermeasure system for U.S. Navy submarines to defend against torpedoes.
The industry team will design, build, fabricate, integrate and test ADC MK 5 devices intended to launch from a submarine's internal signal ejector, Sparton said Tuesday.
Leidos won the $36.1M Next Generation Countermeasure contract last month.
Jim Lackemacher, group vice president at Sparton"™s engineered components and products segment, said the company will apply previous experience with maritime acoustic communication, packaging and deployment systems to help Leidos deliver the ADC MK5 system to the Navy.
Contract work will occur through February 2020 in Florida, Virginia and Ohio.
Naval Sea Systems Command received two offers for the project via a competitive procurement on FedBizOpps.