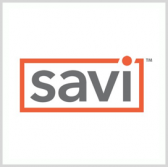 Savi Technology has raised $7.5M in funds to support development of its in-transit visibility and analytics technologies.
Eastward Capital Partners led the financing, with Kimberly Cafferty, founder of Cafferty & Company, serving as an investment adviser, Savi said Tuesday.
The technology firm also intends to use raised funds to expand market growth across both public and private sectors.
Rich Carlson, CEO at Savi, said the company's in-transit visibility products are geared to help government agencies and industry firms boost the agility of supply chains and avoid expensive losses.