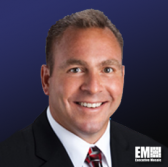 Rockwell Collins has secured a Type-1 certification from the National Security Agency for the company's airborne software-defined radio technology built to allow communication among warfighters in the air and on the ground.
The company said Friday the certification confirms the ability of its AN/ARC-210 RT-2036(C) radio to secure the handling of information up to Top Secret classification level for the U.S. military.
"This NSA certification is one of the final steps in getting our latest-generation airborne radio technology into the field," said Troy Brunk, vice president and general manager of communication, navigation and electronic warfare solutions at Rockwell Collins.
The radio can support new communications tools, such as the Defense Department's new Mobile User Objective System, and provide expanded frequency range, new NSA algorithms and updated Electronic Counter-Countermeasures.
The RT-2036(C) also met requirements to support the second-generation anti-jam tactical ultra high frequency radio for NATO.
Rockwell recently received a five-year, $82.6M contract to supply fifth- and sixth-generation ARC-210 RT-2036(C) radios and associated data and services to the U.S. Navy.