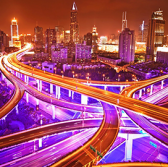 Kansas City, Mo., has started to evaluate technology proposals for the second phase of a public-private initiative to modernize the system for public service delivery, Fierce Wireless reported Monday.
The city noted in its request for proposal it will procure program management services and financing concepts that can support revenue generating models intended to reduce risks in funding smart city projects.
A selected contractor will work to expand downtown connected corridor and smart parking, create smart intersections and lighting, promote data-driving public safety and provide an integrated data analytics platform, among other things.
The winning bidder will also formulate a long-term strategic plan for the smart city projects.
Cisco previously supported Kansas City's implementation of a framework to deploy applications to transform urban services and improve citizen experience.