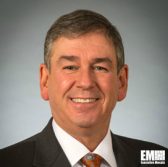 Raytheon has concluded a series of cybersecurity vulnerability tests for the GPS Next-Generation Operational Control System for the U.S. Air Force"™s GPS III satellites.
The company said Friday GPS OCX demonstrated its ability to intercept the broadcast of corrupt navigation and timing data in all rounds of the assessments.
The tests cleared the control system for launch aboard the first GPS III spacecraft in December.
Dave Wajsgras, president of Raytheon"™s intelligence, information and services business segment, said the company developed a layered defense for GPS OCX and met necessary information assurance requirements for the GPS III program.
He added that Raytheon designed the system to operate and adjust to changing cyber threats.
The first and second rounds of the assessments were conducted in April and May by cybersecurity teams from contractors and the Air Force.
The tests were also performed using the GPS OCX Block 0 launch and checkout platform, which serves as a satellite ground system for the service branch.