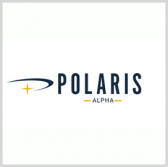 Parsons' Polaris Alpha subsidiary has won a 2019 CSO50 Award from IDG Communications"™ CSO magazine for its approach to corporate security operations.
Polaris Alpha said Thursday its integrated network security group implemented and applied a standard model from the Defense Department and Defense Information Systems Agency to secure enterprise network.
The team considers defense network as an ecosystem that works to help engineers detect compromise indicators and respond to internal or external security threats.
Eric Schlesinger, chief information security officer at Polaris Alpha, said the new plan of action helped reduce corporate risk as the company does not create its whole line of defense around purchased tools.
The new network defense model has proven so successful, it is being adopted as part of the workforce structure inside Parsons"™ corporate security team.
The awarding ceremony will take place in April 2019 in Scottsdale, Ariz.