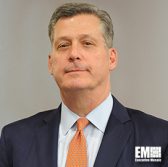 Perspecta has received a potential six-year, $49.8M contract to help the U.S. Air Force develop nuclear detonation detector systems to support treaty monitoring requirements and other technology applications.
The company said Tuesday it will assist the Air Force Technical Applications Center in research and development efforts as part of the Expert Scientific and Analytical Support II contract.
"We are proud of the progress we have made in partnership with AFTAC and look forward to advancing the technology aspects of this critical operation," said Mac Curtis, Perspecta CEO and president and a four-time Wash100 winner.
The ESAS II program has a two-year base period of performance and two two-year options.
Perspecta and its predecessor companies have worked with the Air Force since 2011 to advance systems in the standoff detection, situational awareness, diagnostics, analysis, systems engineering, forensics and multisensor platform correlation areas.